Welcome to February's playARK After Dark!
This month we have some gaming guests who will be running different aspects of the meet. Craig Quat will be running some circus games, Steve Donnelly who will be running something he has been developing called DriftMob and yello brick will be running a big game of oldschool classic Werewolf! 
As always you don't need to know any of the rules before you arrive, all you need to bring if yourself and a sense of adventure.
More information will be appearing here and on our facebook page over the next few weeks so keep your eyes peeled. 
https://www.facebook.com/playARK/
playARK After Dark is brought to you by yello brick: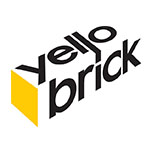 And is kindly supported by The Arts Council of Wales, The Wales Millennium Centre, thinkARK and Hoffi.