Memoria - last chance to see live
Information on the online broadcast of Memoria

https://gallery.mailchimp.com/faf79160ffb651263e5f4afa6/images/ff306256-c803-43dc-bc55-bf2adbf3e61f.jpg" width="500" class="CToWUd a6T" tabindex="0" />
"Moving, powerful and honest" 
Tonight is the last night to watch Memoria Live & Online at 

8pm (GMT)
458 people from all over the world tuned into last night's performance. We are so excited to be connecting with you all. 
For the best seats in the house, click on the link below just before 

8pm (GMT)
to watch the last live performance.
http://www.re-live.org.uk/show.html

Please pass this on to anyone you think might be interested in watching this unique show created and performed by people with dementia, their loved ones and carers.
Some of the great responses from last night's live and online audiences:
"What a beautiful show, like a poem. So powerful and moving"
"Having worked in care for 30 years, I will always remember watching this - thank you"
"One of the best productions I've ever seen! Thank you!"
"There's real emotion and power"
"A powerful and moving production"
"Inspiring self advocacy that needs to be heard, was proud to be in the audience"
The performance lasts approx 1 hour followed by a Q & A with the performers.
We look forward to crossing continents and connecting under one vision, to break down the stigma and celebrate living well with dementia. 

See you in our virtual theatre for the very last time tonight!

WIth love and best wishes

Karin Diamond
Re-Live Co-Director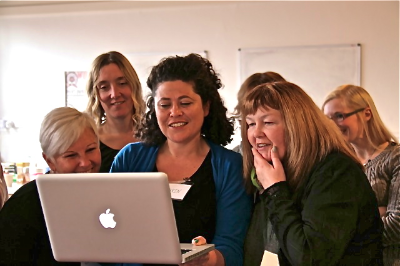 https://gallery.mailchimp.com/faf79160ffb651263e5f4afa6/images/c5633af4-65bc-40bd-b9ad-18c55e14a54a.jpeg" width="400" class="CToWUd a6T" tabindex="0" />
Re-Live Copyright © 2014 All rights reserved.