'Today, no matter what it takes we ride home together.' (Brian Andreas, Traveling Light)                             
A must see masterpiece of understatement
Haifaa Al-Mansour is Saudi Arabia's first female feature-film director, Wadjda being the first full-length feature film to be made in the country. Making a movie as a woman in a country like Saudi Arabia was not without significant difficulties to be overcome especially as Saudi Arabian law prohibits men and women from being seen together in public.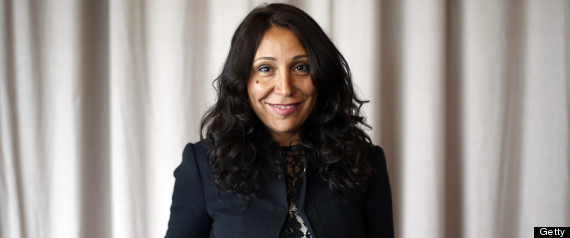 Al-Mansour is optimistic about the situation for women in her country. "[Saudi Arabia is] opening up, there is a huge opportunity for women now," she told The Telegraph in September 2012. "It is not like before, although I can't say it's like heaven. Society won't just accept it, people will put pressure on women to stay home, but we have to fight."
The film shares some of the director's optimism but also provides a valuable insight into life as it is today.
The movie is the story of a feisty 10-year-old girl living in Riyadh who enters a religious competition memorising passages of the Quran in order to raise enough money to purchase a bicycle.
The selection for the part of the lead role appeared very much a case of the first parents to agree to their daughter playing the part. Ironically that has proved to be a most effective process. Waad Mohammed is irresistible as Wadjda and is very much a star of the future.
Her love of wearing jeans and Converse and her following of popular music prove invaluable for the part that portrays a 10 year old rebel with an almost tomboyish charm. Her desire for a bicycle symbolises the quest for freedom and is set against a background of her parents' marital problems with her father wanting to take a second wife to provide him with a son.
Abdullrahman Algohani plays Abdullah, Wadjda's intended competitor in a bicycle race. He appears to be keen to compete but there is more than just a hint of affection for his adversary.
Al-Mansour says that the original version of her screenplay was much bleaker than the finished product: "I decided I didn't want the film to carry a slogan and scream, but just to create a story where people can laugh and cry a little." What she ends up with is a masterpiece of understatement that underlines that less can be more.
What happens next is very much left at the crossroads but maybe 'today, no matter what it takes we ride home together.' (Brian Andreas, Traveling Light)