January's playARK After Dark is all about physical game design. We want to give you the tools to create your own games. The evening will consist of a hands on masterclass from the games designers at yello brick, during the session you will work in groups to create your own short game and test it with each other. 
We hope this session will inspire you to create your own games and then bring them to a future playARK event to play in a public arena. 
We have early bird tickets on sale until the 11th of January, they are £4 (£2.94 to playARK and £1.06 booking fee to Eventbrite). After this tickets will be priced at £7. 
playARK After Dark is brought to you by yello brick: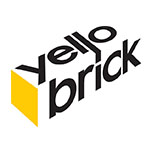 And is kindly supported by The Arts Council of Wales, The Wales Millennium Centre, thinkARK and Hoffi.